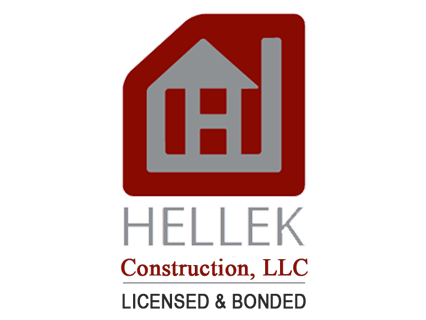 Finish Carpentry
Let our skilled craftsmen work on your interior spaces and help finish your basement, remodel your home, or give your office or business a new look. Hellek Construction will also work on custom woodworking needs to give your property a unique look and feel. Contact us today to discuss your carpentry projects, custom jobs, and let us tell you more about our available services.
Window and Door Installation
At Hellek Construction, we bring our experience in commercial and residential projects of all sizes to each project. Whether you're looking to repair or replace a cedar shake roof, pour industrial high-traffic concrete shop floors, or something in between, we have the equipment and the professional team that you can trust to get the job done the right way. Our project managers will work with you throughout your project to ensure you know what's happening and answer any questions you might have. Contact Hellek Construction today for additional information about our residential and industrial contracting services or to talk to us about why we are the general contractor for your next project.
Kitchen and Bath Remodeling
Need to update your space? Is your home or business inefficient or dated? Hellek Construction has experience with residential and commercial remodeling projects and can take on all phases of your project from demolition to job site clean-up. Contact us today for more information or to schedule a free estimate to get your project started right. We're here to help meet and exceed your needs and expectations on your next home or business renovation.
Basement Finishes & Remodeling
Hellek Construction is dedicated to offering our clients with quality contracting services for your residential building and remodeling projects. Our professional builders and craftsmen have the experience and equipment you can trust and need for your residential building projects and we work with knowledgeable, dependable subcontractors to bring quality materials and craftsmanship to your new home.
Framing and Decks and More
Home improvement projects can be daunting. Let Hellek Construction handle the details and help you get excited about your dream home again. We have experience with residential remodeling and will make sure your new space is everything you're expecting. We are proud to have great relationships with very talented and competent subcontractors that will deliver great craftsmanship and amazing results on every job. Contact us today to discuss your project plans, needs, and questions. We're ready to get started on your improvement projects or dream home.